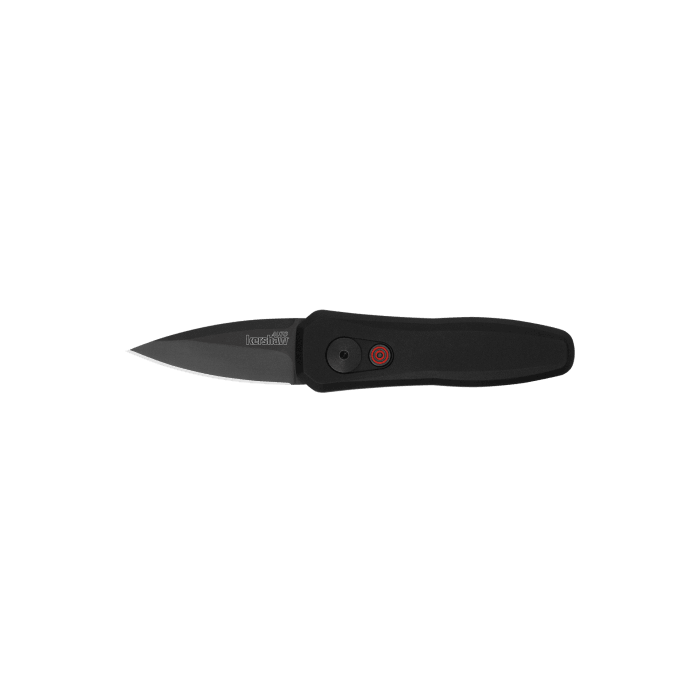 KERSHAW
LAUNCH 4 - USA
Bulk Pricing for Businesses on Custom Apparel + Uniforms — save time + money

Some of the items in your cart are restricted for purchase to minors.
Please confirm your age to continue.
The Launch 4 is short on blade, but tall on style. And that's good, because that shorter blade—1.9 inches to be precise—makes the Launch 4 legal in a lot more places than some other autos. (Be sure to check your local regulations.) Its performance and style come from upgraded CPM 154 blade steel with a Cerakote blade coating, a compact anodized aluminum handle, and a strong opening kick. Single-position pocketclip.
Made in the USA; shorter blade makes it legal in more locations
The CPM 154 powdered metallurgy blade steel takes and holds an excellent edge, provides corrosion resistance, wear resistance, toughness
Lightweight, strong anodized aluminum handle offers comfortable grip
Low-profile push button makes it harder for blade to accidentally deploy
COMPLY WITH ALL LOCAL, STATE, AND FEDERAL REGULATIONS REGARDING THE PURCHASE, OWNING, CARRYING, AND TRANSPORTATION OF AUTOMATIC KNIVES.
PLEASE NOTE THAT OLDER MODELS USE A BLACK DLC FINISH. CURRENT PRODUCTION MODELS ARE BUILT WITH A CERAKOTE BLADE FINISH.