brick by brick
a better blue collar experience
Purpose-Built Trade Co. is an ode to the good ole days.
A time of substance when people felt a strong sense of purpose and belonging from simple pleasures and hard work — using your hands, getting dirty, building something, physical hobbies, a home-cooked meal with family and friends, whiskey neat.  Somewhere, some of us lost our grit, the will to rise with the sun, pass times that ignite our spirit, pride and freedom. 
We hold the upmost respect for local legends who risk it all on the front lines — saving lives, up top 100' cranes, at the torch, in the pasture, under the hood, fixing the commode.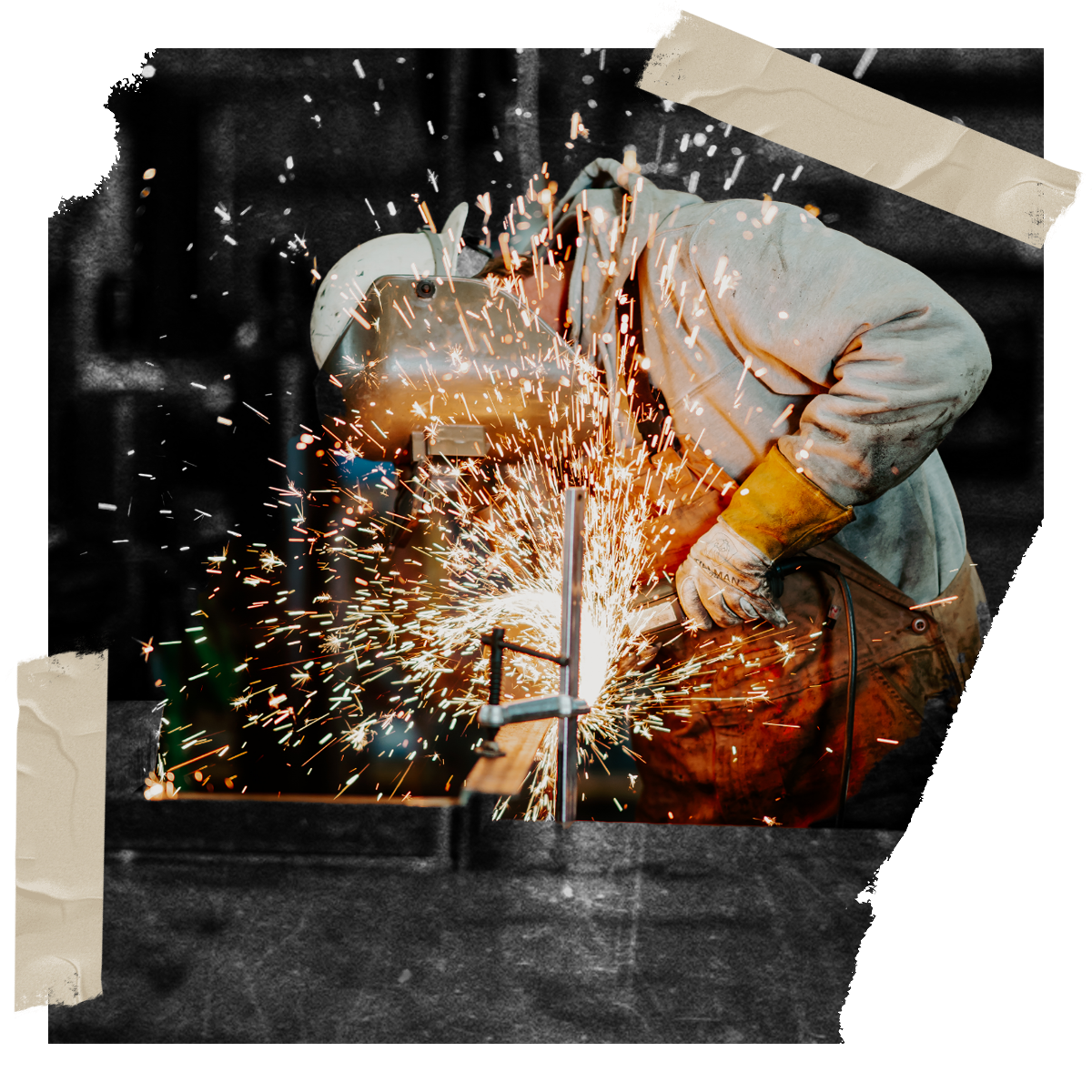 OUR MISSION
MAKE EACH TRADE AND COMMUNITY STRONGER
Strength: the ability to endure, overcome + prosper

We're here to rally, educate and invest in hardworking people until we're blue in the face.
Our Purpose
Nurture the next generation of blue collar
Your hub for superior-quality gear, supplies and steadfast support. Happy trades, happy life.

Dedicated to the physical, mental and commercial wellbeing of our tradespeople and businesses.
much more than a store
Home of the Trades®
A one-stop outfitter for tradespeople and businesses that accelerates physical, emotional and commercial prosperity.  A place you want to keep coming back to again and again. We need more of this in our lives.  

Our secret sauce, we know what it means to feel respected, valued, welcomed and cared about – we want you to thrive and perform your best.
Whether a tailored fitting at The PB Boot Wall, energy-packed grab-n-go to fuel your day or PB X Asphalt Social Club Car + Truck Shows for the entire family – we're stronger together.
Blessed to be your home away from home.
WHAT WE STAND FOR
THE LOVE OF THE TRADES
HONORED TO SUPPORT THE BACKBONE OF AMERICA
Proud and reliable dedication to better – for ourselves and the lives of others.  It's why we get up in the morning and what we count on when things get tough.
Let's educate and influence millions of new tradespeople in highly rewarding careers honing skills they love — a life of grit and thrill rides we're really F*n proud of. 
We are loyal to blue collar families. 
We celebrate every trade and calling. 
We respect work hard, play hard mentality. 
We are proud to be compensated for girt. 
We encourage dirty days and thrill rides. 
We are in relentless pursuit of freedom. 

PROTECT / HONOR / INSPIRE
foundation forward
BUILT FROM THE GROUND UP
Foundation is critical – the strength and stability of your structure depends on it. We classify foundation as the right boots for your feet and job. 26 bones, 33 joints and 100+ muscles, ligaments + tendons – your feet are the root cause of pain in your knees, hips and lower back.

We've spent over a decade laying the groundwork to properly assess and fit you for function and comfort day in, day out.  Your pain points keep us up at night. We aim to provide solutions that prevent and treat imbalance, injury and pain. Our products are Blue-Collar Tested and Proven – look out for our Purpose-Built Standard Mark.
APPRECIATION FOR OUR HISTORY AND OUR FUTURE
Purpose-Built History
Our first store opened in 2010, as East Bay Work Wear, by my brave in-laws, Glenn and Robin Moffatt. Their mission was to serve local markets loyally and solve the simple need of carrying what Blue Collar families needed. Today, we are known for housing deep inventory for every size, gender and age. We graduated from 1 to 4 thriving stores, a kick-ass team and plans for expansive 360-growth to provide support in ways Blue Collar never dreamed of.

–  KRIS JOHNSON
a lot of good in a short time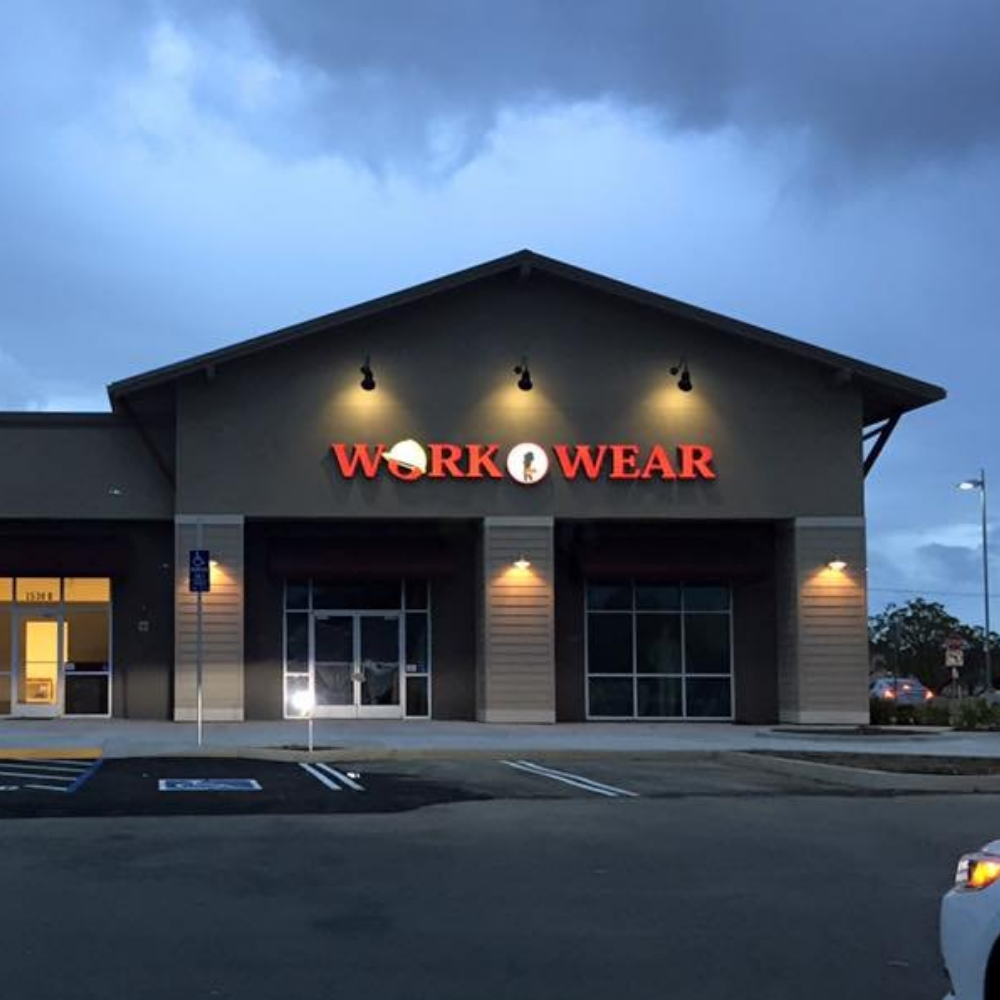 EASTBAY WORKWEAR
Opening it's first store in Concord, CA (2010) followed by Oakley, CA (2016) EBW set the stage for what Purpose-Built Trade Co. is today – a one-stop outfitter that's loyal to local and dedicated to the essential support of our tradespeople.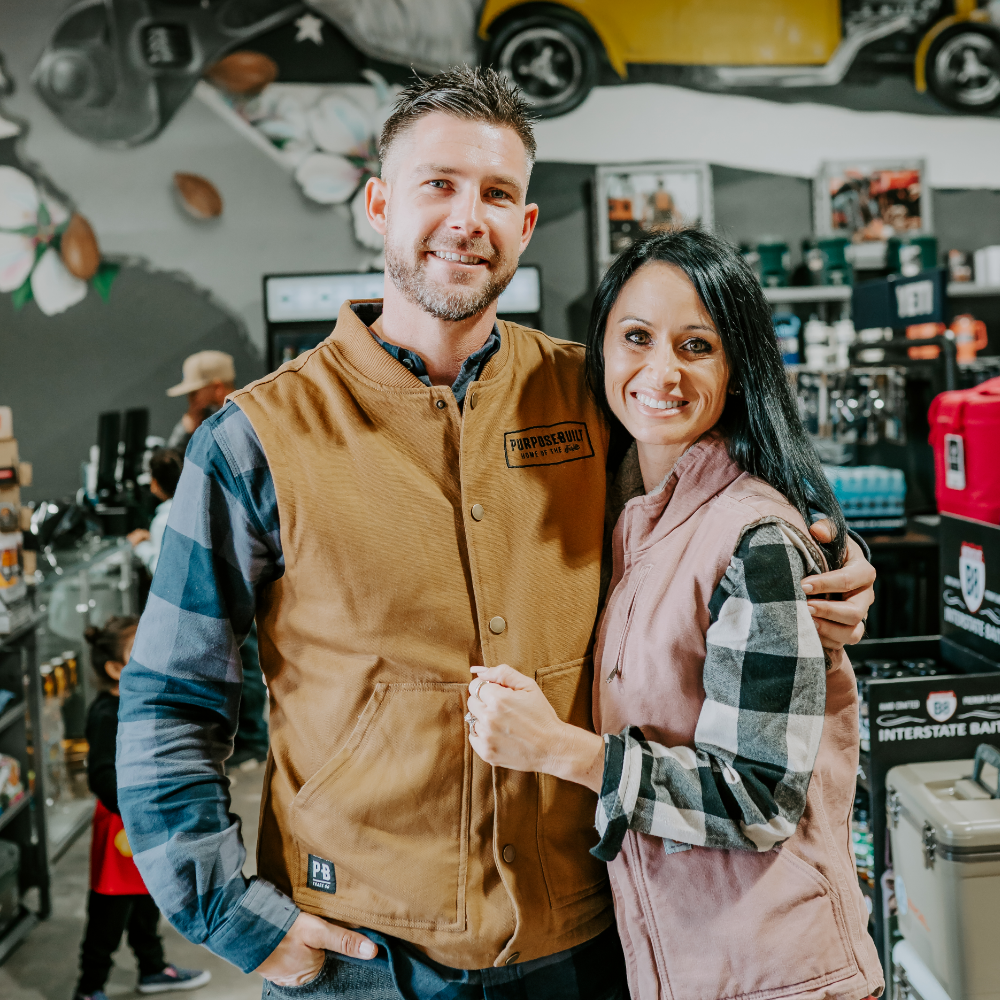 family takeover
The Johnson family takes over with a goal to rebrand and create a scalable plans to celebrate the working class. Our first annual Cause Car + Truck Show raises $5K to fight cancer in honor of our dear friend Ben Grizwold. This was the moment motor camaraderie became a core virtue.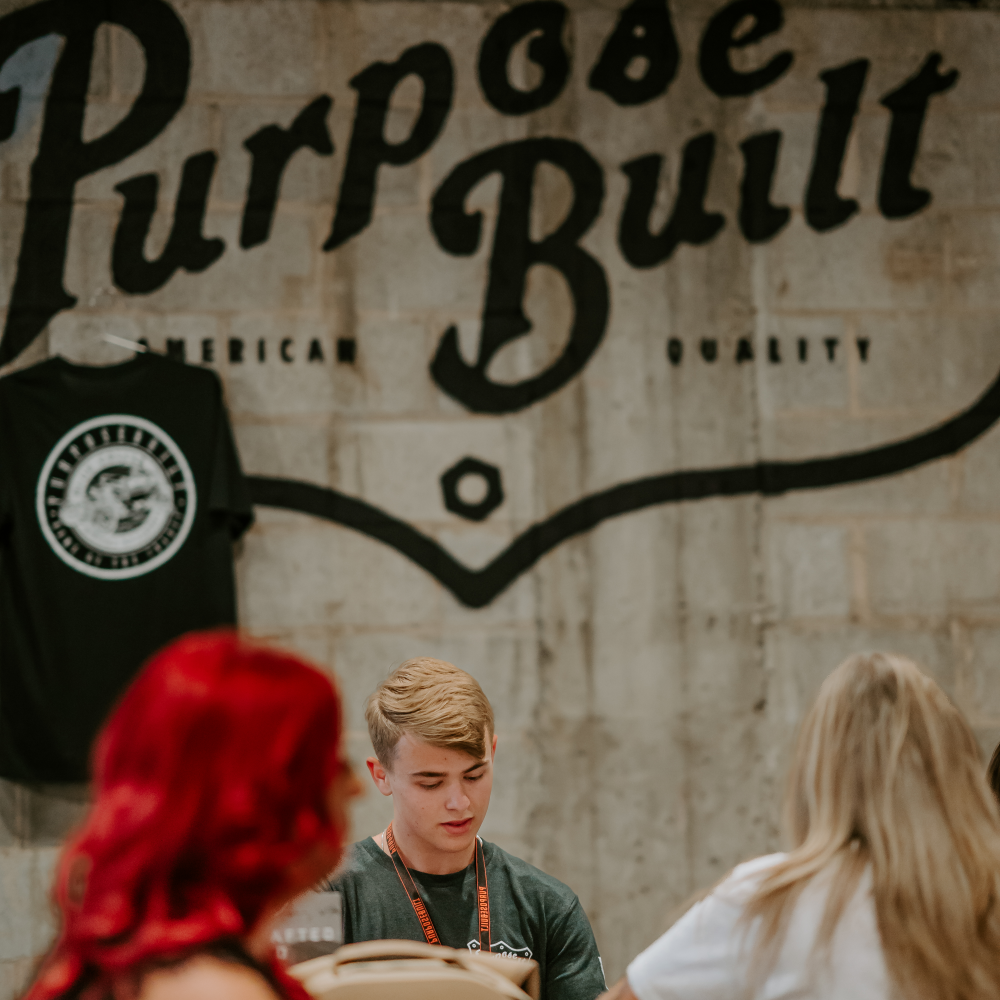 PURPOSE-BUILT TRADE CO.
A new brand and digital experience launches founded on the principle "PURPOSE is the strength, freedom is BUILT". In a time when our communities needed us most, we kick-started a "Support Local" that fueled moral and led the fight for local to stay open as essential businesses.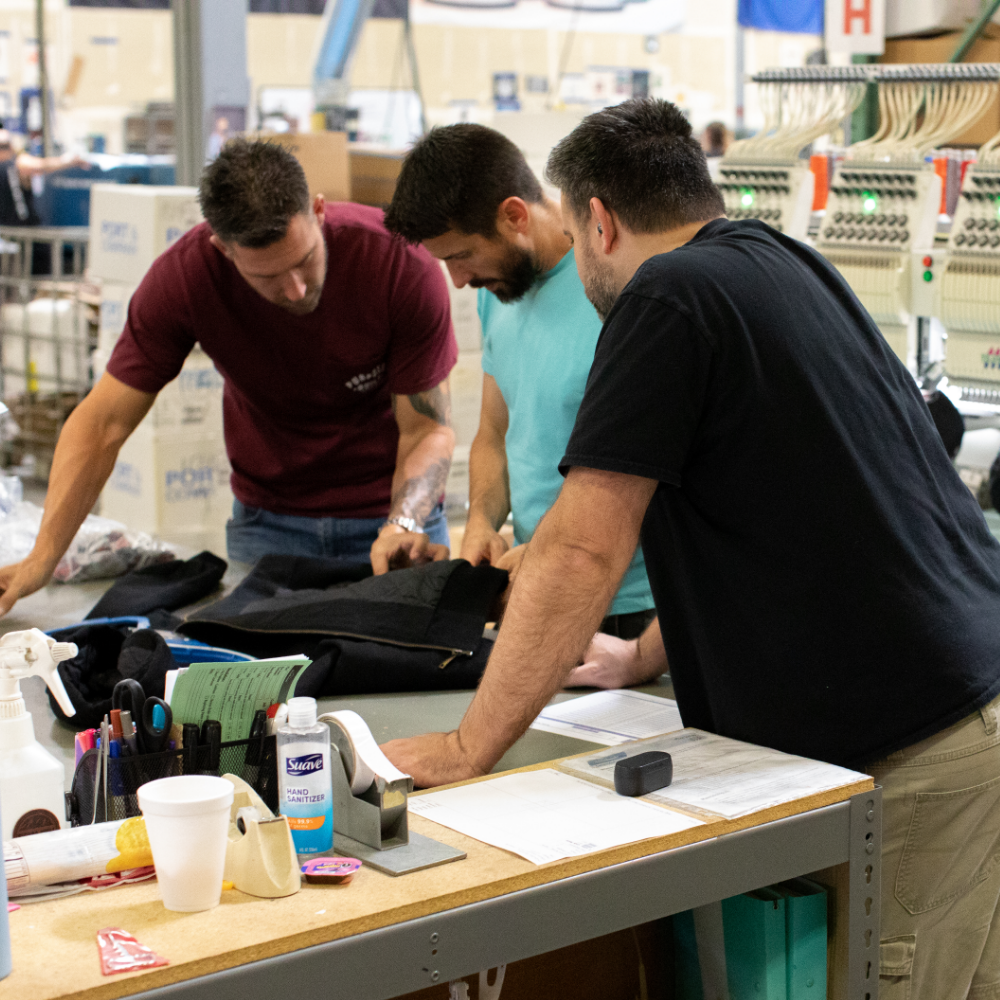 PB COMPANY GEAR
Local events led to organic demand from businesses like AAA + City of Antioch for PB embroidery on gear. We bought and outgrew our first, then a second machine in weeks. A custom uniform division was born to create a better Branded Blue Collar experience.
LIVERMORE, CA
Our flagship opens (Store 3) hosting the first of many events with Asphalt Social Club. The grand opening on Small Business Saturday packed in 350 cars + trucks to help Livermore's Fire Department raise money or Fill the Boot for MDA (muscular dystrophy).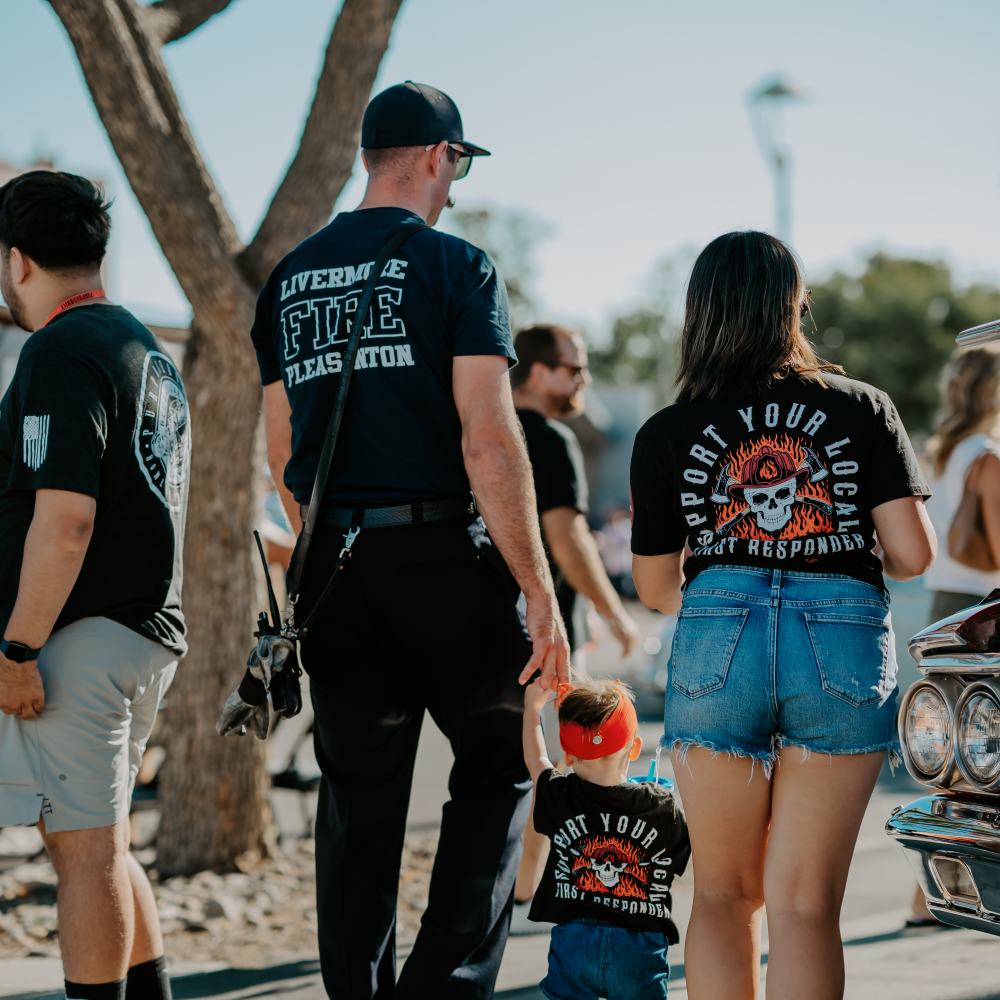 lean into giving back
PB events provided a semi truck filled with toys for 400+ families and the Children's Hospital in Oakland, $22K+ was raised for 'Support your Local First Responder' in partnership with Asphalt Social, thousands in school supplies from Coffee + Clutches for KIDS and $10k+ to the American Cancer Society.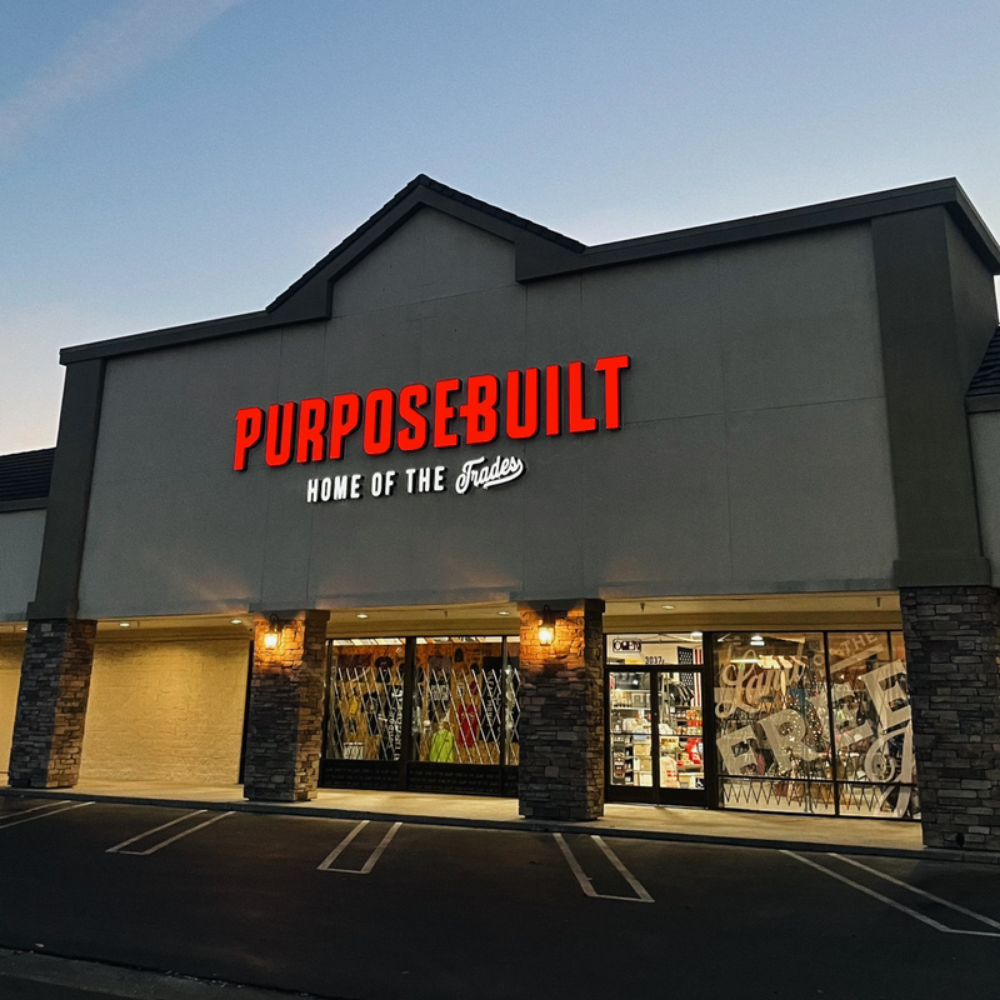 MODESTO, CA
(Store 4) opens. We fit right in with American Graffiti cruise culture.
After World War II, people were able to drive "for no reason at all" after gas, rubber and steel were no longer restricted by the war. Drag racing with complete strangers when the lights turn green was a very frequent happening.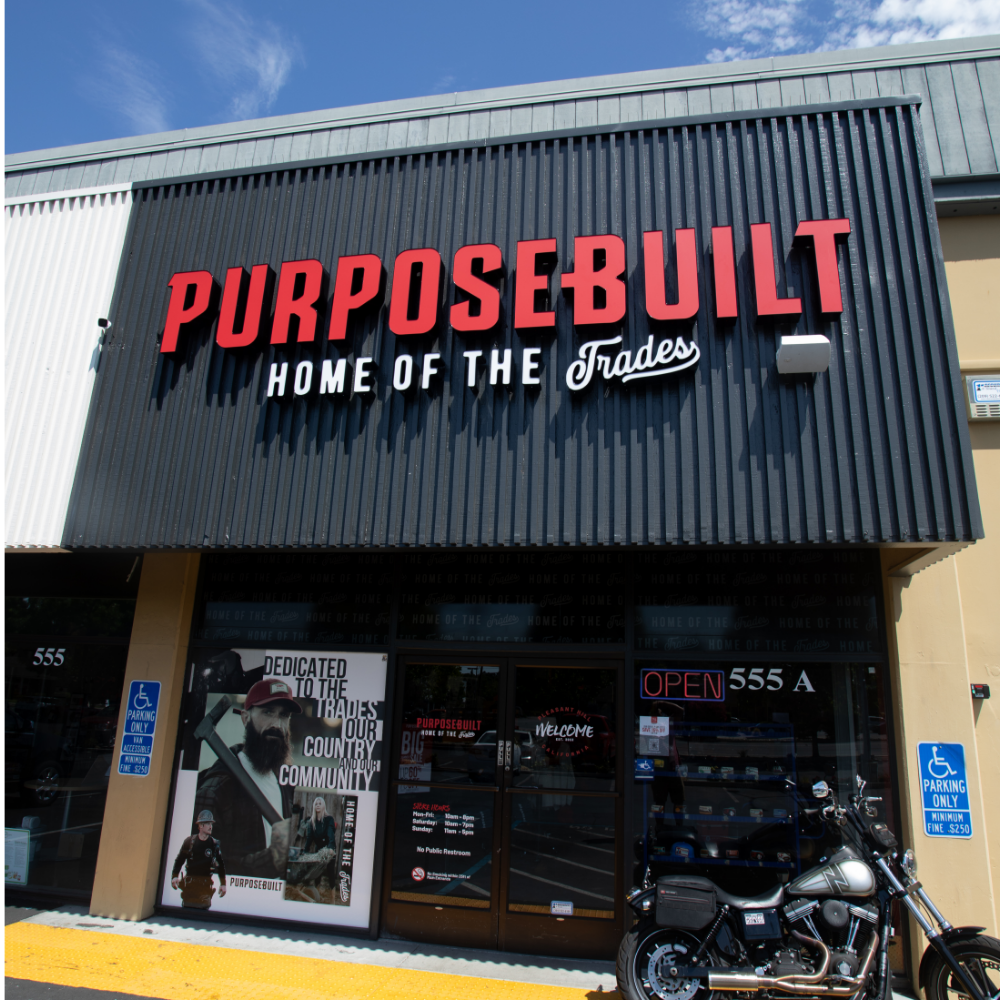 PLEASANT HILL, CA
(Store 5) opens as a relocation of our OG store in Concord, CA. We packed up and moved in 48 hours, which was only possible with the sweat and tears of our badass crew. We appreciate you more than you know.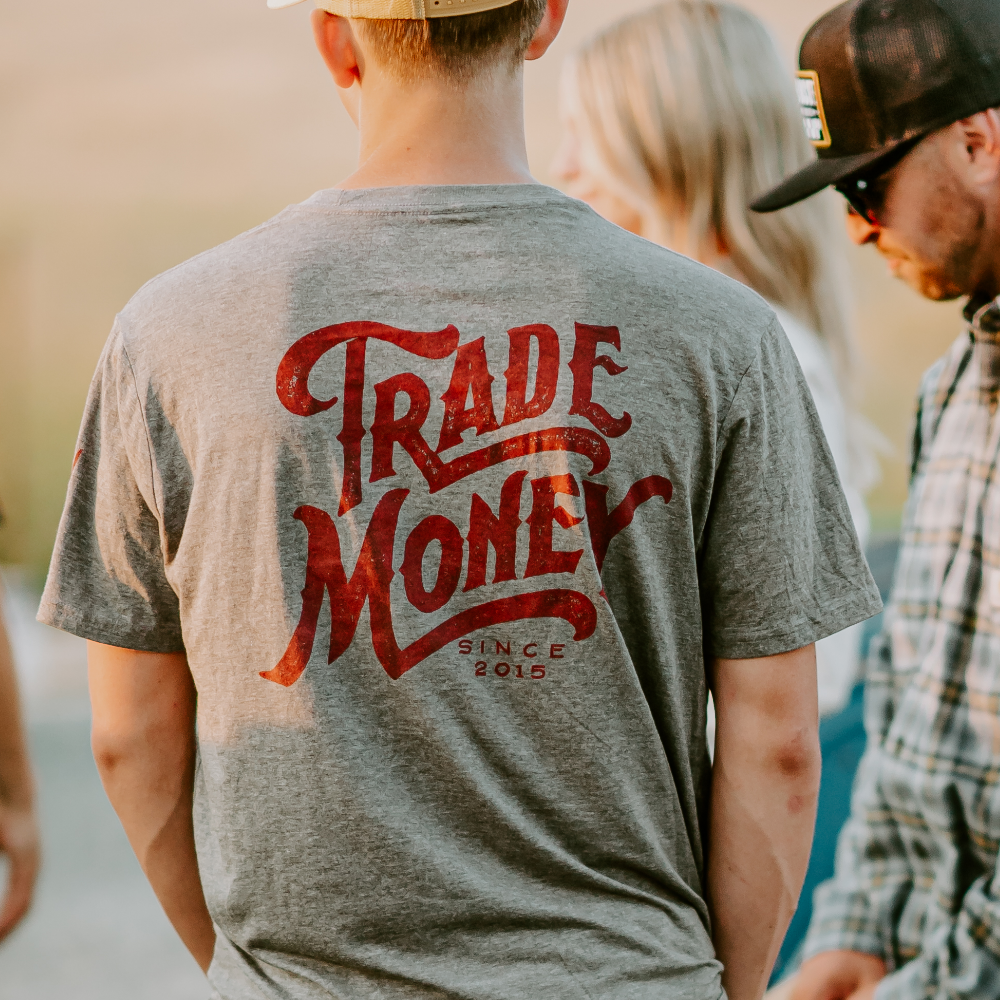 TRADE MONEY
Acquired the trademark of TRADE MONEY as a supporting brand to celebrate and hype every trade and calling. Think of it as an affirmation or mantra meant to ignite pride in earning an honest and liberating blue collar living filled with grit, thrills and skills.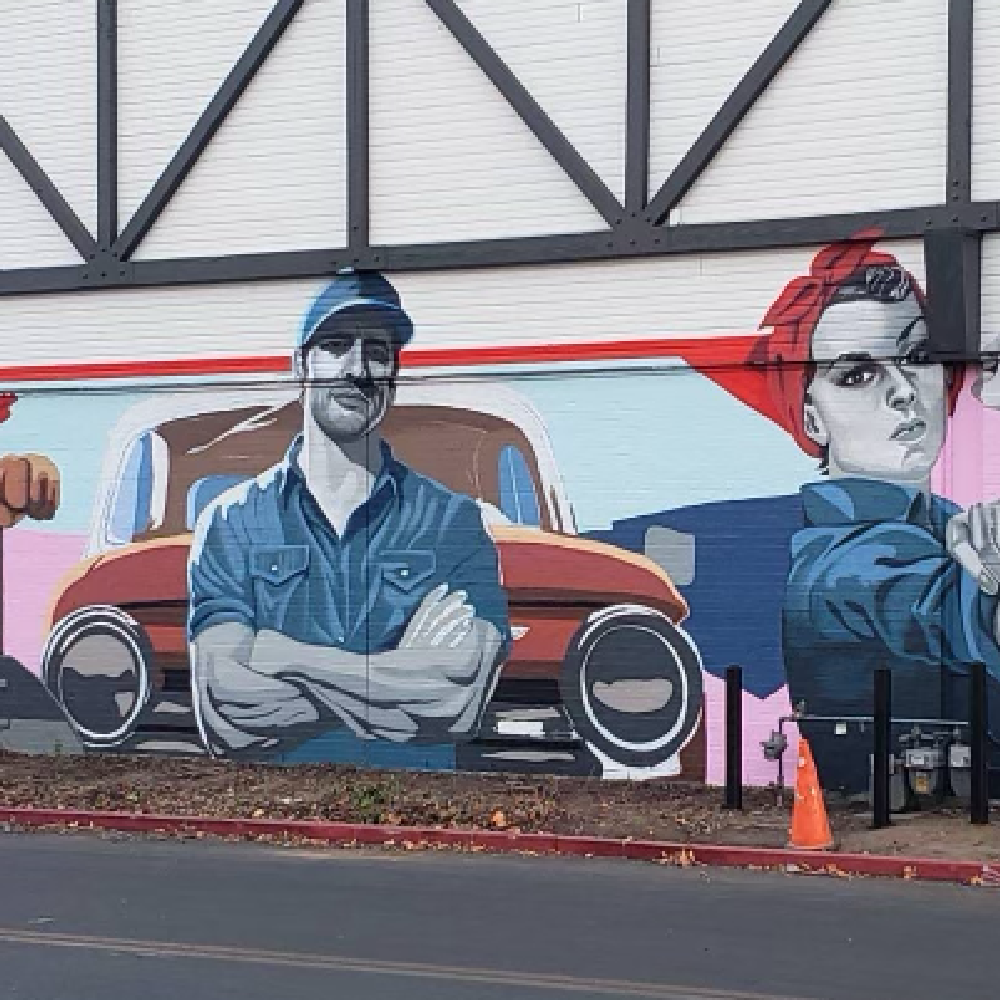 CITRUS HEIGHTS, CA
(Store 6) is open. We welcome you to join us for a Grand Opening your won't want to miss, Saturday, October 21. Get Details