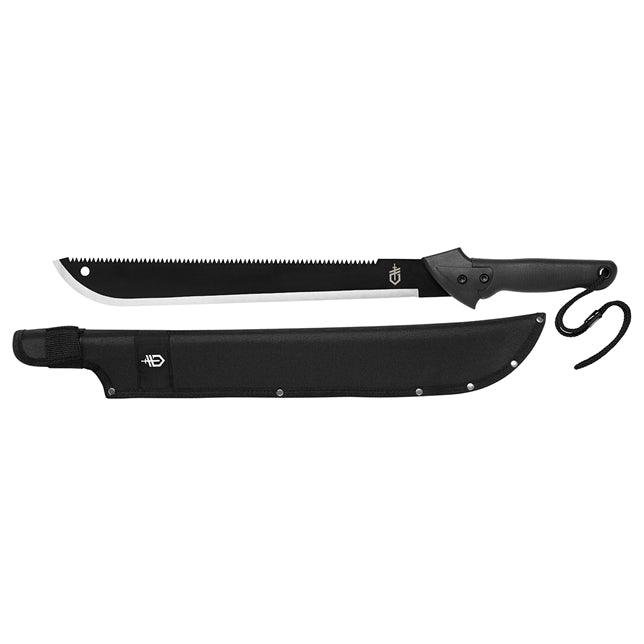 GERBER INC.
DUPLICATE Gator Machete - Black
Bulk Pricing for Businesses on Custom Apparel + Uniforms — save time + money

Some of the items in your cart are restricted for purchase to minors.
Please confirm your age to continue.
This dual purpose machete solves two obstacles: chopping and sawing. Successful at both, the 18 inch blade features a full performance saw on one side, a 15 inch fine edge blade on the other. With a Gator Grip handle to keep it secure, it is ready for anything.