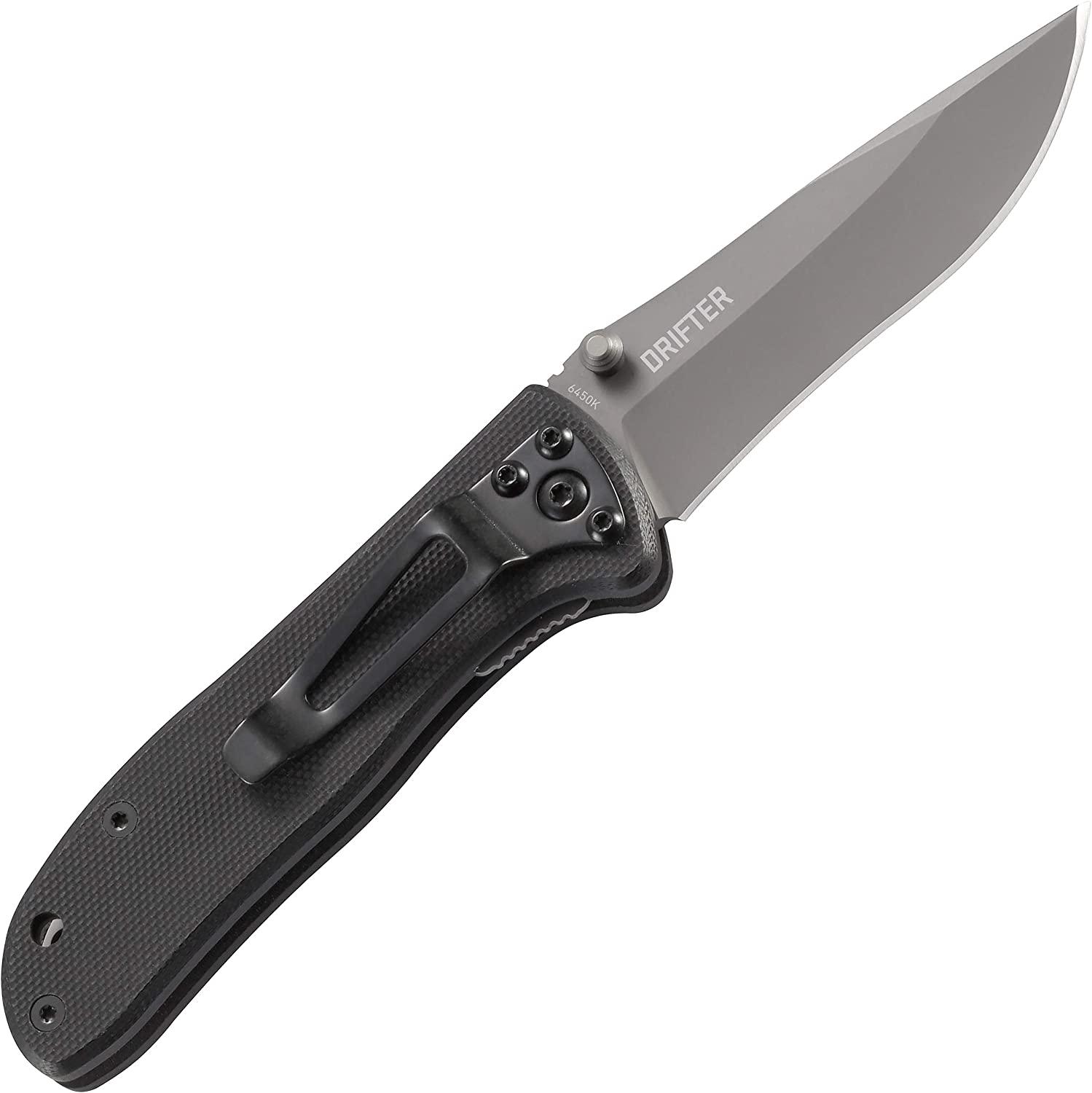 CRKT
Drifter Black W/G10 Handle
Bulk Pricing for Businesses on Custom Apparel + Uniforms — save time + money

Some of the items in your cart are restricted for purchase to minors.
Please confirm your age to continue.
What makes a good logo knife? It should be affordable, and it should have some large flat areas on the blade or frame suitable for logo imprinting. So we are very happy to present the Drifter series. They're high-quality knives that are priced low enough to purchase in quantity and have flat areas that are perfect for our "Company Billboard" imprinting by laser or silk screen. Or you can take anyone to your local trophy house for personalized engraving. The Drifter G10 is a locking liner folder with black G10 scales and an 8Cr14MoV stainless steel 2.875" drop point blade in a gray titanium nitride finish. It features an InterFrame build with stainless steel liners and a black stainless steel clip. It is available in both Razor-Sharp or Combined Razor-Sharp and Triple-Point Serrated edges.
Specifications:
Blade Length: 2.88" (73.03 mm) Edge: Plain Steel: 8Cr14MoV Blade Finish: Titanium Nitride Blade Thickness: 0.09" (2.31 mm) Grind: Hollow Closed Length: 3.66" (92.96 mm) Open Length: 6.50" (165.10 mm) Weight: 2.4 oz (68.04g) Handle: G10 Style: Folding Knife with Liner Lock