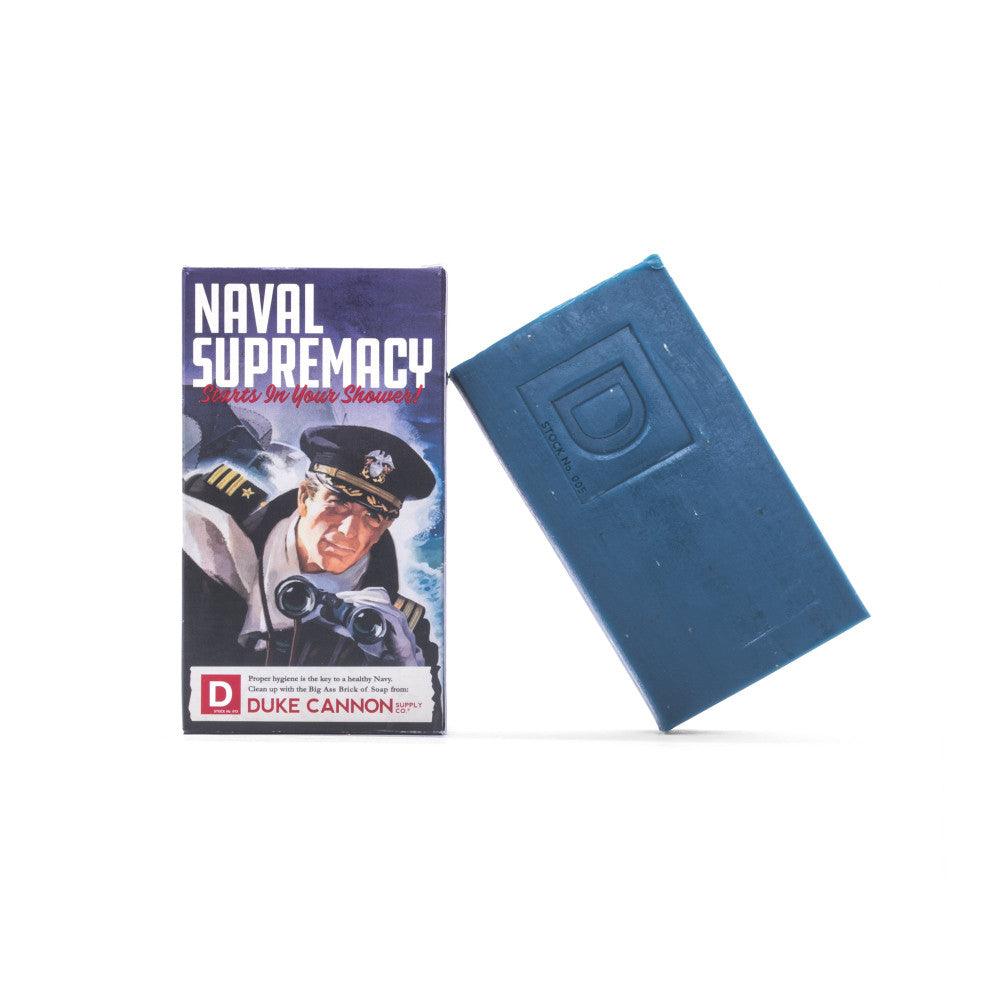 DUKE CANNON
Naval Supremacy Soap
Bulk Pricing for Businesses on Custom Apparel + Uniforms — save time + money

Some of the items in your cart are restricted for purchase to minors.
Please confirm your age to continue.
Weighing in at a hefty 10 oz., the Duke Cannon Supply Co.® Naval Supremacy Big Ass Brick Of Soap is not for the feeble or the weak. Pick it up, clean the barnacles from your hull, and you're left with an invigorating Ocean Scent inspired by those who bravely navigate the high seas. Since its approximately 3 times bigger than a regular bar of soap, the experts at Duke Cannon have even added steel-cut grains to help keep it within your grasp while you lather and scrub. Package sports the colors of the U.S. Navy. Made in USA.
Manufacturer model #: 03BLUE1.
Approximately 3 times bigger than regular soap
Clean, invigorating Ocean Scent
Steel-cut grains help you grip it
Package sports U.S. Navy colors